Tintic High School

525 East Main Street Eureka, UT 84628
Home of the Miners
Handbook 2015-2016


I'm Proud to be a Miner



Download Complete Handbook as PDF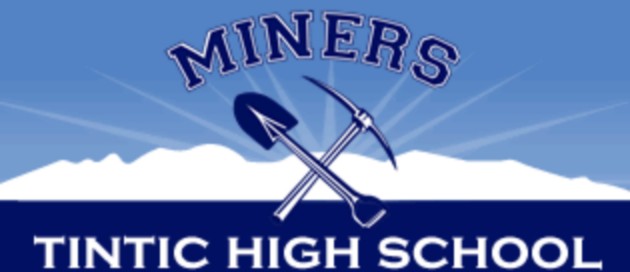 A student must report to the office and check out with the secretary, or authorized personnel, if leaving school early. The student's parent must pre­approve the absence with a phone call or personal confirmation to the office. The secretary is the only person authorized to record an excuse for a student absence. Failure to follow this procedure will result in the student being marked unexcused absent or truant.
In addition to Tintic High School's Truancy Policy, Tintic High School also has an Academic Attendance Policy.
A teacher is not obligated to accept late work. A student has no right to expect to be given permission to turn an assignment in late, other that in cases listed in Utah Code 53A­11­101­105 relating to excused absences.
Students shall remove their headgear inside of any building or classroom.
During the school year various items will be offered to the students as a special service. These include student pictures, senior pictures, yearbooks, etc. Items offered for sale at school have been screened to insure reasonable quality for definite quoted prices. Students are in no way obligated to purchase these items.
The Tintic School District forbids discrimination in regard to sex, race, creed, color, religion, national origin, ancestry or any handicapping condition in its educational programs, activities or employment policies. Inquiries regarding compliance should be directed to the superintendent of schools or the respective building principal.
The development of effective work habits and study skills is probably the most important achievement of any high school student. Good habits of work and study seem to transfer from one type of activity to another to a greater extent than almost any other learning gained in school or elsewhere.
A transfer student is defined as a student who is registering to attend THS after the school year has started. Students who are transfer students fall under these guidelines.
Suspension
A student who commits an act for which suspension may be warranted may be suspended by the principal or his designee for up to ten days without requiring a hearing with the superintendent. Due Process for a suspension may include one or all of the following, but is not limited to:
Written notification of suspension.
Explanation of the charge(s).
Opportunity for a student to explain his/her side of the story. This means the student may tell the principal or write a witness statement.
Phone call to the parent before the student is released early from school.
Attempt at aphone cal lto parent if student is held until the end of the day.
Meeting with the student before student is allowed to resume attending classes.
Contact with a parent before student resumes attending.
Parent Notification
A copy of the Serious Incident Report may be mailed to the parents. The principal or the principal's designee may also request a meeting with the parents. The Serious Incident Report will include an indication of the action to be taken which may include suspension or expulsion. When students are suspended during the school day and are sent home, the school will make and honest and sincere effort to notify parents or guardians of the action.